Waldon Fenster
Co-Founder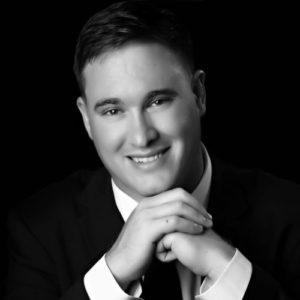 Business transformation

Restructuring and turnaround

Integration

Growth strategy

M&A transaction support
BS, Business Management, University of Wyoming

BS, Business Marketing, University of Wyoming

AS, International Business, University of Wyoming

AS, Decision Science, University of Wyoming

AS, Applied Service Management, WyoTech

AS, Automotive Technology, WyoTech
With over 15years of experience in entrepreneurship, management, business planning, financial analysis, software engineering, operations, and decision analysis, Waldon has the breadth and depth of experience needed to quickly understand entrepreneurs' businesses and craft the most suitable solutions.
Waldon comes up with results that are actually implementable. That is his strength compared to other consultants.
Serial business builder, Waldon Fenster is a small business expert and corporate acquisition consultant with an expertise in facilitating brand growth for businesses and startups that want to present their company to the marketplace. As Founder and President of Venture Studio, Waldon has worked with over one-thousand companies and brands to expand their business models and amplify their portfolios for immediate financial benefit.
Waldon's expertise ranges from business development, entrepreneurship & corporate growth tactics to brand strategy & acquisition placement. Through his savvy and top level work, Waldon is able to build small businesses and emerging startups from the ground up, to make them attractive to outside investments and acquisitions on a global scale. It is his commitment to the entrepreneurial landscape and desire to educate business owners on the growth potential of their brands, that continue to motivate this innovative corporate leader.
Outside of business, Waldon is happily married for 9+ years with 4 children. As a family they enjoy serving the community and traveling the world.